AKIPRESS.COM – The UN General Assembly adopted a resolution demanding that Russia "immediately, completely and unconditionally withdraw all of its military forces from the territory of Ukraine within its internationally recognized borders."
141 countries voted for. 5 countries voted against, including Russia, Belarus, North Korea, Eritrea, and Syria.
35 countries abstained, including Kyrgyzstan, Armenia, China, Congo, Madagascar, Mongolia, Pakistan, Senegal, Kazakhstan and Tajikistan.
11 countries did not vote, including Azerbaijan, Morocco, Turkmenistan, Uzbekistan, and Venezuela.
4.24 billion people live in countries that abstained or did not vote. The countries that voted for the resolution are home to 3.27 billion people.
The combined GDP of the countries that supported the resolution is 3 times larger than those that abstained and 38 times larger than those that were against.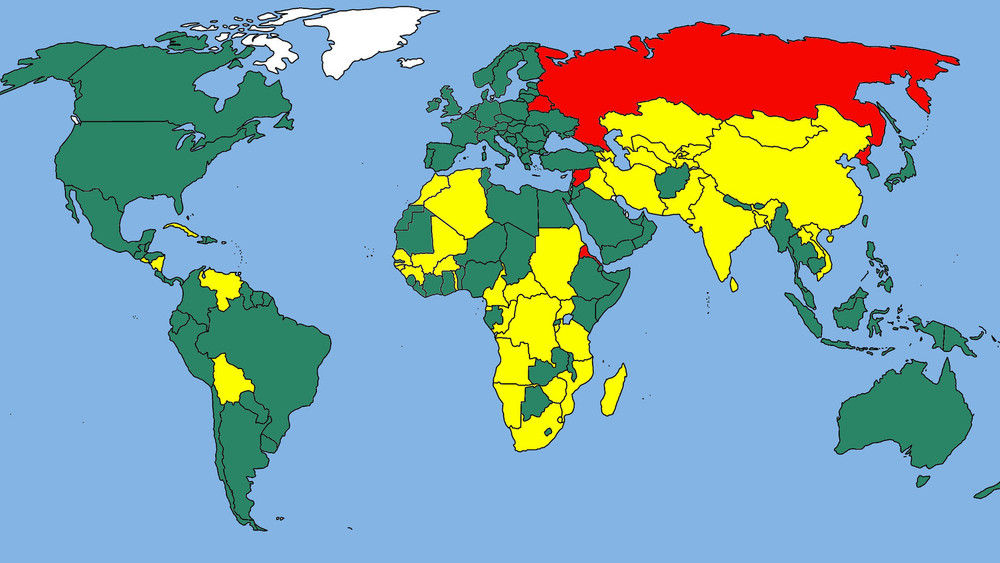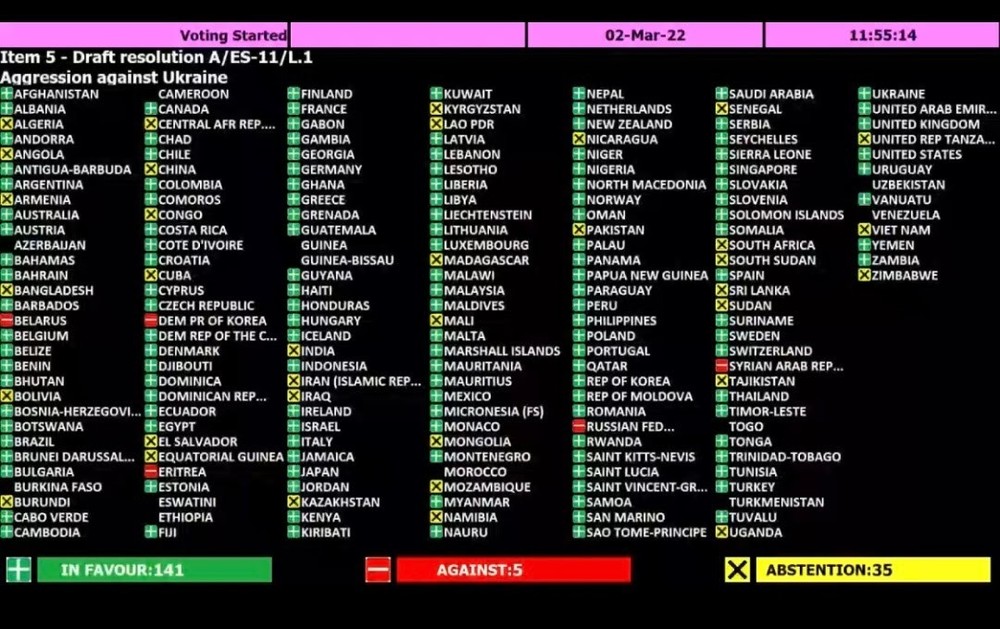 All rights reserved
© AKIpress News Agency – 2001-2022.
Republication of any material is prohibited without a written agreement with AKIpress News Agency.
Any citation must be accompanied by a hyperlink to akipress.com.
Our address:
299/5 Chingiz Aitmatov Prosp., Bishkek, the Kyrgyz Republic
e-mail: [email protected], [email protected];
Follow us: