Wednesday, September 21st 2022, 3:30 pm – Severe weather events can lead to power outages. Here are some tips to keep in mind before and during an outage.
Most power outages only last a few minutes – but some of them – like the ones caused by freezing rain or high winds – can last longer because they can damage power lines.
Here's how you can plan ahead.
Stock it with:
Never, ever use charcoal or gas barbecues, camping heating equipment, or home generators indoors or in ANY enclosed space. These can give off carbon monoxide – which you can't smell or see – and carbon monoxide poisoning can cause life-threatening injuries.
Click here for a zoomable version of this graphic.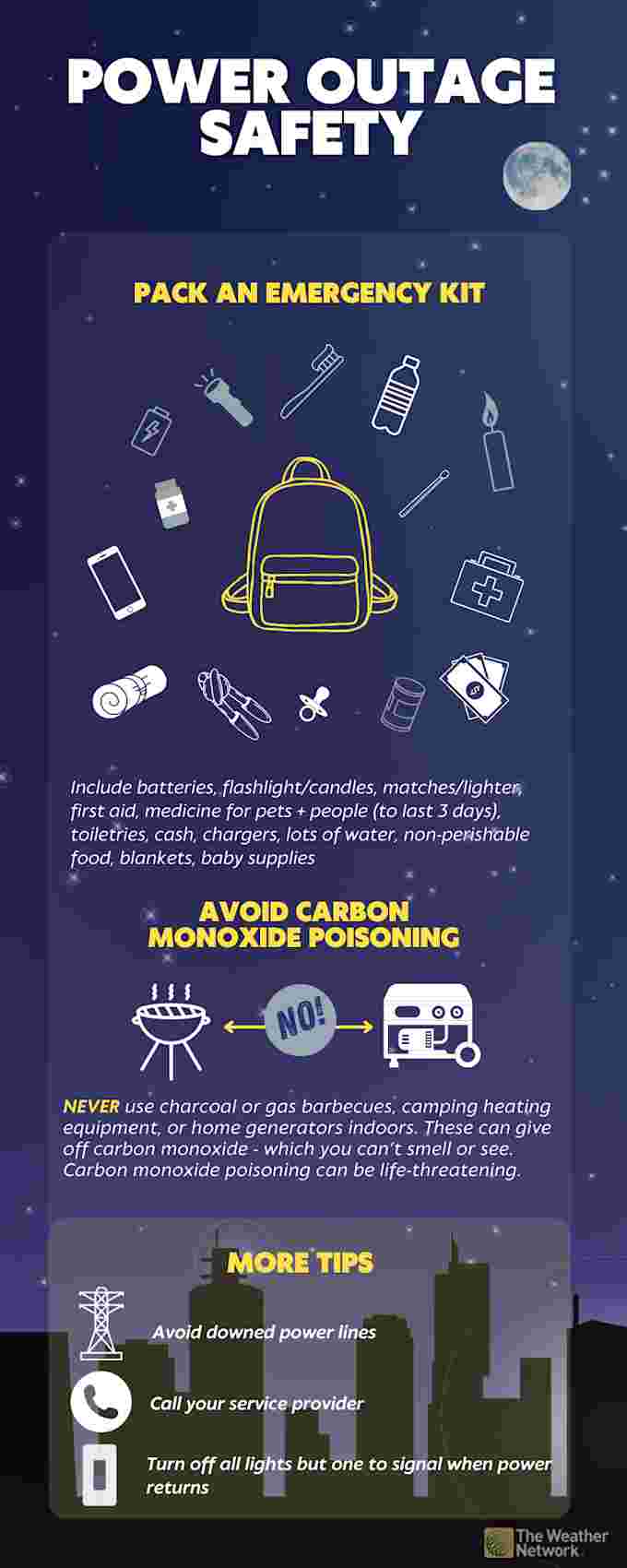 © 2022 The Weather Network Pelmorex Weather Networks

Need an account? Sign up