Guest
Login or Sign Up


Guest
Login or Sign Up
Gee, we sure miss money
Nintendo's latest Nintendo Direct might have only focused on third-party reveals, but it was nevertheless an absolute banger. Even though it was stressful as heck trying to compile everything after Nintendo's decision not to stream the showcase, we got a peek at some truly exciting new games coming to the Switch in the coming months.
Nintendo has now released an official infographic showcasing the entire line-up of games featured in the showcase, and uhh… just wow. What a great line-up! Persona 5 Royal, Return to Monkey Island, Harvestella, Mega Man… So many great titles!
It's certainly enough to keep everyone busy for a good while, that's for sure! If you want to know exactly what our highlights were from the show, you can check it out right here. Otherwise, we'll pass you over to the lovely Zion and Felix as they discuss their own thoughts on what was shown.
What was your favourite announcement from the Nintendo Direct Mini: Partner Showcase? Let us know in the comments![source twitter.com]About Ollie Reynolds


Nintendo Life's resident horror fanatic, when he's not knee-deep in Resident Evil and Silent Hill lore, Ollie likes to dive into a good horror book while nursing a lovely cup of tea. He also enjoys long walks while listening to video game music… and Motorhead.
Comments (47)


It's a good thing only 1 game on that graphic interest me.


Bomberman is the original Battle Royale game.


Black Friday is gonna be a mess. Just bank account destruction.
20 games I am interested in (will likely buy).


The game that I was most interested in is Super Bomberman R 2. As for every game shown, I'll most likely be getting…
Mario + Rabbids: Sparks of Hope
Mega Man Battle Network Collection (most likely)
Minecraft Legends (for the oldest boy)
Pac-Man World Re-Pac
Sonic Frontiers
Super Bomberman R 2


My judgement from the picture above


Blue Circle = Have interest with the games
Yellow Question mark = Still unsure with the games
Red Cross = Definitely NO
Double Black Cross = HELL NO !!!


I didn't comment much on the Direct, as I was late to the party and knew my comment would get buried. I slept through it because I wasn't expecting a while lot.
As some of you are undoubtedly aware from all the spam comments I left on any Namco-relatrd article, I've been desperate for a Pac-Man World remaster. I'm absolutely extatic to see Namco finally delivering on that. Was really hoping for a trilogy collection, as World 2 was the one I grew up with, but I'm hopeful we might get that as well within the next year or so. I really love what Namco has been doing with their remasters of Klonoa, Katamari, Mr. Driller, and now my beloved Pac-Man World.
I had a former friend who absolutely adored Mega Man Battle Network on the GBA. It was one of his favorite games. We don't talk anymore, but I imagine he's very thrilled about the announcement. I'm happy for him. I also know prople have been asking for Persona and NieR for such a long time now, so those are both major gets, even if they're not for me (I don't play M-rated games). It only took four years of Joker being in Smash to get there, lol. How has it been that long since Ultimate, by the way??
Bomberman looks cool. I've long contemplated picking up the first Bomberman R, but something about it just looked off to me. Like a generic Unreal Engine tech demo someone made. I don't know why they're so adamant about keeping the R branding, but the sequel is much more visually appealing by not striving for out-of-place realism. I could see myself having fun with the level editor as well. Will probably pick it up at some point.
I'm also one of the few people who is looking forward to Sonic Frontiers quite a bit. I wish we had seen a new zone, but the Cyberspace levels look really cool. I've also never played Portal but have heard such great things about it that I'll probably pick it up as well at some point. The stealth release was a pleasant surprise. Not the biggest fan of first-person shooters or puzzle games, but it's so popular that I feel like I owe it to myself to play it at least once. They may be collecting digital dust because I didn't really like them, but if I hadn't downloaded Minecraft and Undertale on my Switch, would I even be a real gamer?
All around, just a really solid showing for third-party games. There really was something there for everybody–anime JRPG fans, cartoony platformer fans like myself, stylized indie game fans, retro enthusaists…great stuff! Hope we get a proper first-party showcase in July, though. I think we're long overdue for a new Wario Land, and I'd love for the rumored new DK game to be true. Oh–and ports of WW + TP, the second wave of Mario Kart 8 DLC, whatever other surprises there are for Kirby's anniversary…those are my hopes/predictions for the next Direct.


None of them I'll be getting. Right now (and currently) my main priority is Splatoon 3 & Pokemon Scarlet.
Most of them I'll get when a sale hits or later down the road.


Its been a good week of announcements, but seeing Dragon Quest Treasures, Super Bomberman R2, as well as Lorelei and the Laser Eyes did it for me.


Lots of good stuff there. I enjoyed the Direct overall, and that is definitely an expensive graphic (for me, anyway).


I really need to start and beat Three Hopes before the flood gates comes crashing in. October alone has freaking Nier, Sparks of Hope, P5R, and No Man's Sky. A lot to look forward to!


Return to monkey Island looked great , definitely 1st day purchase.


Was interested in no man's sky for switch but I play on phone with gamepass now.


@Not_Soos In regards to Portal, as a fellow "not big on FPS's and puzzles" guy myself, its absolutely worth it. The puzzles can be tricky, but they're not so hard that you'll get so stuck to the point of giving up.
Both games have a much deeper narrative than you would expect from the basic premise of "human test subject stuck in a lab with a robot" because that only scratches the surface. Especially so in 2's case.
And for @Anti-Matter, I'd suggest the same. Maybe change Portal from a 'Red X' to a question mark. While the concept can seem a little creepy, its a delightful and humorous game that my younger nephews absolutely enjoyed. Entirely non-violent aside from trying to knock over a robot turret with a cube.


Around 10 insta-buys there probably. ARGH!


I don't recall Three Hopes being in the Direct Mini but alright. Not really third party either


Six titles interest me:
The three Persona entries
Nier: Automata
Sonic Frontiers
Harvestella
Purchases depend on physical availability, certain or potentially near-future.


@Hero-of-WiiU
It was in the quick fire real, because I'm pretty sure that Koei Tecmo publishes it in Japan.


@Hero-of-WiiU Musou crossover games are developed by K-T so it's just like any other licensed game. It was in the sizzle reel as well. It just feels weird because K-T helped with Three Houses and publishing rights Nintendo has.


All in all, there wasn't a game in the Direct that I thought looked bad, or like shovelware. I can see each of them really appealing to some people, and for me, despite clearly my tastes not being the mainstream as the "biggest" announcements are the ones I was least interested in, there were far more hits than misses.
For anyone who cares: (these are listed in vague order of hype)
Games I'm 100% getting and am looking forward to:
Sonic Frontiers
Pac-Man World Re-Pac
Super Bomberman R2
Return to Monkey Island
Games I'm very interested in, looking out for reviews:
Legend of Wright
Blanc
Little Noah
Lorelei & the Laser Eyes
Minecraft Legends
RailGrade
Games I may buy and play if I get time or they go on sale:
Portal Companion Collection (love Portal but already played to death)
Megaman Battle Network (love Megaman, not sure about this series)
Live A Live (looks amazing, not sure I have time to play another RPG)
Story of Seasons (I like Doremon, don't need another farming game)
No Man's Sky (Always been interested in this, never got round to it)
Games that probably aren't for me, but I think look really cool
Captain Velvet Metero
Mario and Rabbids
Harvestella
Dragon Quest Treasures
Game series I respect and am glad are appearing, but are not for me personally, sorry! :
Persona, Monster Hunter, Nier, Fire Emblem
Games I desperatedly want to play but am avoiding:
A Plague Tale (Looks fantastic but I will not support cloud games)
Dreamlight Valley (I love Disney but Gameloft F2P is evil )


@Anti-Matter I love seeing how diverse the Switch community is
I'm ready to get P5, Nier Automata (which I already have on the PS4, I love this game), I already preorder Live A Live, I'll get Portal when I can get the physical version of the game. I'll likely get No Man Sky and Super Bomberman R2… and I have ZERO interest in all those blue circled games
I regard my Switch as the ultimate "best-of" console ever. And I realize it is just that. Not "my" ultimate best-of console, but THE ultimate best-of console, period. It basically has ALL best games of the past… 40 years ?
Enjoy your games!


@Desrever So, is the game so renowned because the gameplay is so novel, or because of the narrative it tells? Or both? I've been on the internet long enough that I know there's a plot twist in Portal 2 concerning something you bring up, but that's all I know. Will that knowledge spoil the enjoyment of the story for me? All I know is literally that it happens, nothing about the motivations behind the character or how it happens or anything.


I seriously hope people aren't sleeping on Nier Automata. Arguably the one game in 2017 that might be better than BOTW. It's almost a disservice that it wasn't the opener for the Direct (I mean Sunbreak info again?!).


@Anti-Matter No Harvestella? I kinda thought that looked cool…


Woulda been nice if they'd included digimon survive in the western one


Sorry to spam @Anti-Matter with tags but I'll reitterate that Portal has absolutely no overt violence. No shooting of enemies, no blood, no weapons etc. (your "gun" just creates portals to warp through, hense the name). Its got a lot of humour and is really just a fun logic puzzle game, with a surprisingly moving and uplifting story, once you reach the end. Its arguably waaaay less violent than something tame like Splatoon or Mario vs Rabbids as there are no enemies to shoot and no weapons at all!
That said, the premise is slightly dark if you think about it too much – human trapped in spralling empty areas by a sentient computer, offering to reward the humans with cake if they find the way out… you are essentially a rat in one of those science experiements where they try and find out how intelligent they are by putting them in mazes and rewarding them with sugar water if they reach the end. The only real "upsetting" part is very mild, when along the way spoilers you see graffiti evidence that you aren't the first human put through the experience, and they didn't exactly enjoy it. But its incredibly tame.
@Not_Soos I'd say both. Its a very novel/unique puzzle style that is easy to pick up but over time gets used in more and mroe creative ways. But the thing that elevates both games for me is the storytelling and presentation of that via audio and occasionally visual, slow drips of information as you progress. Its pretty masterful and by the end of both games I was surprised how emotional I got.


Harvestella looked pretty neat. Mario and Rabbids looks good even though I only got about 5 hours into the first (and now I have no idea where to go to continue where I was at). Might get Nier and Persona 5 in the future when they go on at least half off sale.
Nothing that screams buy me now though, then again I'd never buy anything full price with a backlog anyway.
@samuelvictor I don't know, you take out a lot of the turrets and they even say ouch when knocked over. Seems pretty violent to me, especially in the snowflake era.
@Not_Soos Nah it won't really matter as it's not as much about the story as it is the way GLADoS talks to you and Cave Johnson's lines in the second. There's no back and forth between anyone as you're the strong silent type. Definitely worth it just for the comical writing alone if not for the amazing gameplay as well. One of the most memorable series ever imo.


Neat graphic of the games shown I'm most interested in
-DQ Treasures
-Live a Live (still need to play the demo)
-Rabbids Sequel
I'm playing Sunbreak right now and enjoying it!
The Persona announcements were cool but I think it's too late for me to have any interest now, hope others enjoy the games though.


@Not_Soos Honestly, its both. Playing around with the Portal gun is legitimately fun to do and the puzzles really make you approach using it in creative ways.
But even on the simple stages where nothing major happens and the puzzle is fairly straight forward, GLaDOS's banter is hysterical the entire way through. Even if you already know what the ending is, there's so many deeply precious moments along the way that there's still lots to enjoy.


@SteamEngenius Haha yeah I guess, but its just destroying machinery, and Glados wants you to do it. Its her goal to have you complete the challenge, afterall. She's proud of you as you progress! lol.


@Skunkfish
Not a fan of waifu character games from Harvestella.
I prefer Doraemon Story of Seasons for more cartoonish looking farm sim game.


I do love a good infographic. Plus, I know some people who are just short of caring enough to watch a direct, but will still get excited when they see something they like on one of these.


@Desrever @SteamEngenius @samuelvictor[[SPOILERS AHEAD]]Good to know, thanks. I am aware that there is a betrayal, but that's literally all that I know. Hopefully that isn't a spoiler for anyone–I don't know the command for hiding text–but I have to imagine it's just common knowledge that a robot betrays you and the cake is a lie…whatever that means. It's one of those "Luke, I am your father" moments where I haven't even once tried to read up on Portal lore, but I've still heard about it multiple times. I didn't know if that was a byproduct of being 10 years late to the party and that I wouldn't get the same mileage out of the game if I already knew that going into it or something. But it sounds like that should have very little impact on my enjoyment of the story, which is nice to know. Although, I'll probably be too paranoid to trust anyone or anything in the game, just expecting lies and waiting to be stabbed in the back at every moment, lol.


@Not_Soos minor spoilers The cake isn't necessarily a lie. Its just an easter egg of a phrase thats graffiti'd on a wall that implies there was a previous human there doing the same challenges as you who became exhasperated or was possibly driven mad by each level leading to a more difficult challenge… and eventually the promise of "cake" seemed either unreachable to them or they stopped believing there was an end to their torment, and perhaps they gave up. Its mostly a plot device to make you persevere and try and do better than that previous test subject
It became a well spread meme because many saw parallels of feeling trapped in their day jobs by being promised eventual theoretical bonuses, payrises or promotions which never come… or in minor online bait and switch situations like adverts using clickbait.
Your relationship with Glados is a very interesting one. She doesn't exactly betray you. Its more that she was created to test you in ways that may seem cruel, especially being you didn't consent to be part of the experiment (just like a labrat doesn't). But without spoiling too much of the plot, I'll say at least that she is aware that whilst its her job to try and stop you, its also the point of the experiement for you to eventually triumph over her, and she believes that the experiment is more important than her. Its better that you play it rather than any of us sharing more than that. The way the plot plays out is really nicely done.


My poor, sad wallet. XD


Blanc was maybe my favourite surprise from the Direct. Looked like an incredibly cozy, charming adventure. Looking forward to playing it with my bestie.
Like @samuelvictor I didn't think there was any game there that actively looked bad to me. I had quite a lot of reservations about Sonic from what had been showed previously, but even the trailer for that game was pretty solid I'd say.
I am very excited to play the Persona games on Switch, but I think everyone saw that coming. Since they saved the announcement for the Direct specifically, I was hoping for maybe something extra, but it was still great to get a confirmation.
So far I've gotten the Portal Companion Collection and Little Noah, with Live A Live pre-ordered with a good discount on a physical store Very good presentation, imo.


@FreasurePlanten Yeah that new Sonic Trailer was FAR better than any previous preview we've had, handling of inf previously has been baffling, like it was designed to make the game look bad!
It was nice to see the Switch performance being decent compared to the "next gen" footage too.


Give me Front Mission Remake, and nothing more. ThAnk YOu.


Idk, after looking at the infographic I'd say my wallet is pretty safe. I'll get sparks of hope when it gets a deep sale cut but that's about it.


I was really pleased with the Direct! Being a huge JRPG fan, I'm super excited for both Mega Man Battle Network Legacy Collection and Nier Automata. I have Nier on PS4, but while I enjoyed it, I never really managed to get very far into it. I think having it on the Switch will help with my motivation a lot, though! I'm not into Persona, but I know a few people who have been hoping for ports, so I'm happy for them on that one. The Portal collection shadowdrop was also really exciting and it was a pretty easy day-one buy for me. I finished the first game's story, just working on the bonus chambers now.
Pac-Man World and Blanc were both new announcements that I also thought looked interesting. Monster Hunter Rise: Sunbreak and Fire Emblem Warriors: Three Hopes are games I do intend to pick up at some point, I'm just too swamped by my backlog to get them at the moment. Live A Live's another one I'll get eventually, just not right away. While there are still some first-party franchises I want to see again soon, the second half of this year is still pretty packed and I'm excited for it!
EDIT: I somehow forgot all about Dragon Quest Treasures! DQ's one of my all-time favorite game franchises, so I'm definitely looking forward to that one!
EDIT 2: And Harvestella! There really were a lot of great games in this one if I'm struggling to remember them all.


One of the better mini directs reveals. Nier Automata, Persona, and even Megaman Battle Network collection


These infographics aren't just great for getting people to actually stay on topic with what the tweet about. It's also an interesting way for Nintendo to show how they would publicly display development titles, such as "The sequel to The Legend of Zelda: Breath of the Wild"


Alexa, play "While My Wallet Gently Weeps"


@chiimaero Yeah, I was saying something to that effect. I believe you can get every Capcom game on it. Or at the very least, Capcom is Really trying to put their entire catalog on Switch.


All I care about is Advance Wars! When will we see it?!?!?!


@papermarioamiibo Ask Russia!


It will always be Lorelei and the Laser Eyes. I have been hoping to see how Simogo was going to follow up Sayonara Wild Hearts and this was very welcome.


@Anti-Matter I dunno if you played the original Mario + Rabbids, but if you didn't, let me give you a fair warning – it might look kiddy and fun, but it's very VERY difficult, even on the easy difficulty
I basically gave up on that game after not being able to make any progress past a certain boss
If you're not used to playing strategy game (which I have a feeling you're not) I would advise you to not buy it, you'll be disappointed and upset with the difficulty
Tap here to load 47 comments
Leave A Comment
Hold on there, you need to login to post a comment…


Nintendo Direct Mini To Air Today, June 28
Focusing on third-party releases


Watch: Nintendo Direct Mini: Partner Showcase
Where 25 minutes is 'mini'


Nintendo Releases Update For Switch (Version 14.1.2), Here Are The Details
"Bad words list" updated


Four Sega Genesis / Mega Drive Games Have Been Added To Switch Online's Expansion Pack
Mega Man: The Wily Wars and more!


Atari 50: The Anniversary Celebration Features Over 90 Titles, Including Jaguar And Lynx Games
Phew, Digital Eclipse is handling this one
Featured Games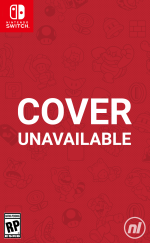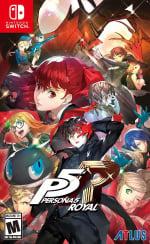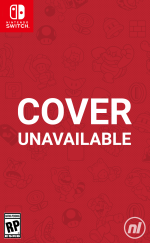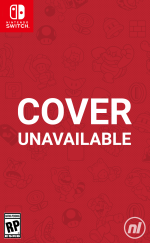 Popular Right Now


Nintendo Switch Online – Every NES, SNES, N64 And Sega Ge…



Pokémon GO Spotlight Hour Times: This Week's Featured Po…



Nintendo Has Filed A New Trademark For The Donkey Kong Se…



Every Nintendo Switch Online Sega Genesis / Mega Drive Ga…



Every Nintendo Switch Online N64 Game Ranked



Best Sonic Games Of All Time



Random: Here's A Look At Masahiro Sakurai's Retro Video G…



Mega Drive Mini 2 Games List – Every Genesis And Mega CD …



Four Sega Genesis / Mega Drive Games Have Been Added To S…



Feature: 10 Series We'd Love To See Get The Theatrhythm: …



Developers Don't Take Kindly To EA's Single-Player Gag On…



Nintendo Direct Mini To Air Today, June 28

Show More
Join 1,321,631 people following Nintendo Life:
© 2022 Hookshot Media, partner of ReedPop. Hosted by 44 Bytes.