You can also sign in using your account in one of the social networks.
Create account for free and enjoy unlimited access to exclusive industry insights and reports
Share
Share
Infographic SGIE 2022: Halal cosmetics
DinarStandard's State of the Global Islamic Economy (SGIE) report 2022 estimates that Muslim spend on cosmetics increased by 6.8% in 2021, from $65 billion to $70 billion, and is expected to grow by a further 7.2% in 2022 to $75 billion and reach $93 billion in 2025 at a four-year compound annual growth rate (CAGR) of 7.4%.
Double click on infographic below to download.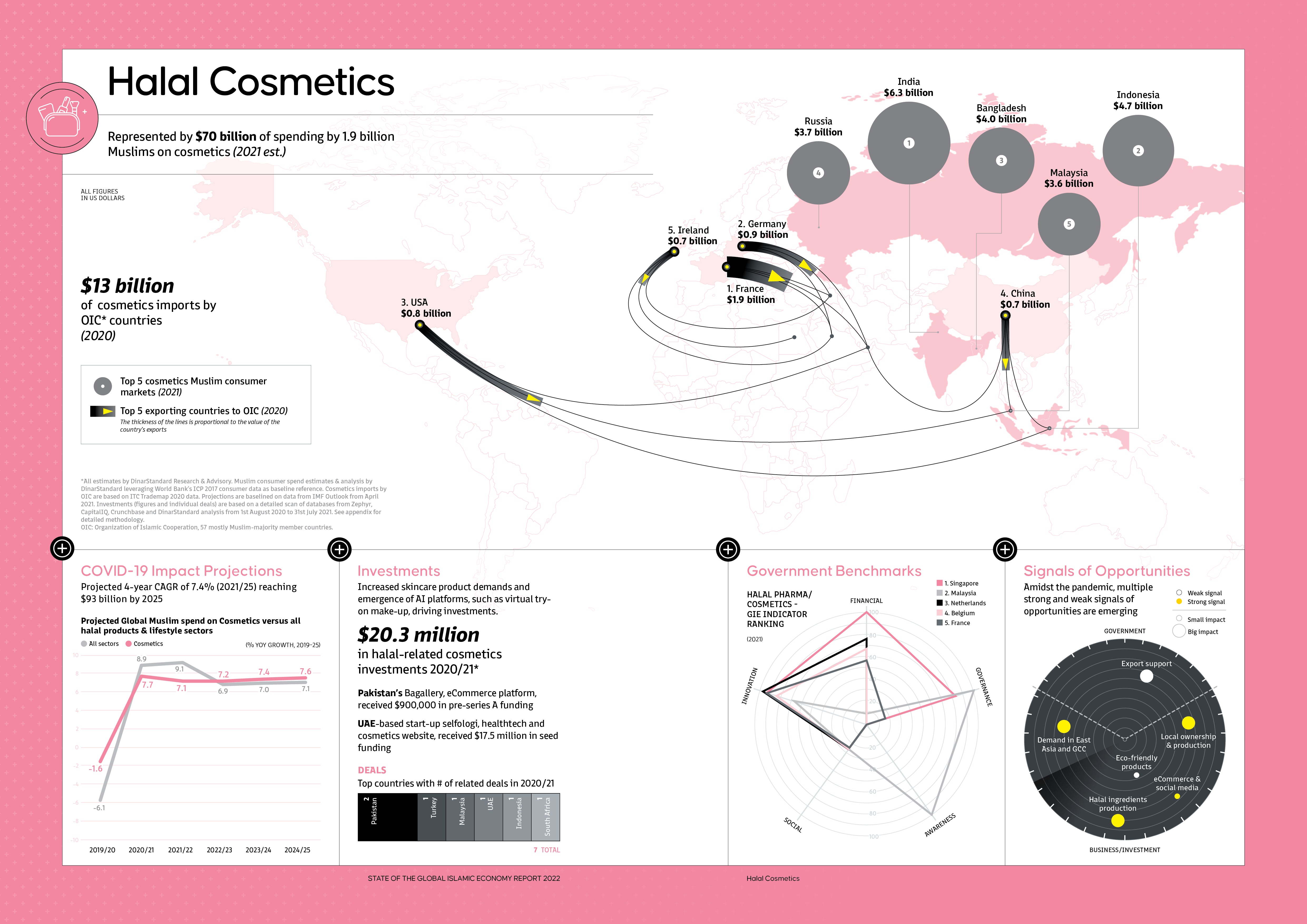 Get Islamic economy and Halal Industry updates in your inbox
By submitting this form you are acknowledging that you have read and agree to our privacy statement
Create your company's profile on Salaam Gateway and reach a global audience of Islamic economy
Share your company's latest updates.
Reach thousands of Islamic economy businesses and professionals.
© 2021 Salaam Gateway
Supported by the vision
However, if you would like to share the information in this article, you may use the headline, summary and link below: