SportsCover Direct has ranked Egypt as the third-best country for solo travel tours for women, based on research data collected from a wide variety of women travelers.
India and Italy rank first and second, with 3,047 and 1,125 tours respectively. Egypt at third place offers 1,040 solo tours, with its most popular being the "Nile Jewel Cruise", followed by the "Pharaohs Nile Cruise Adventure" and the "Egypt Explorer" tour.
Interest in solo travel is on the rise, especially in the UK which has seen a 125 percent increase in solo tourists.
Of course, the biggest setback is safety concerns.
A Tourlane survey found that up to 50 percent of women have reservations about traveling alone – fears only exacerbated by the news media.
Yet there are plenty of women who crave freedom, feeding into a global interest in solo traveling.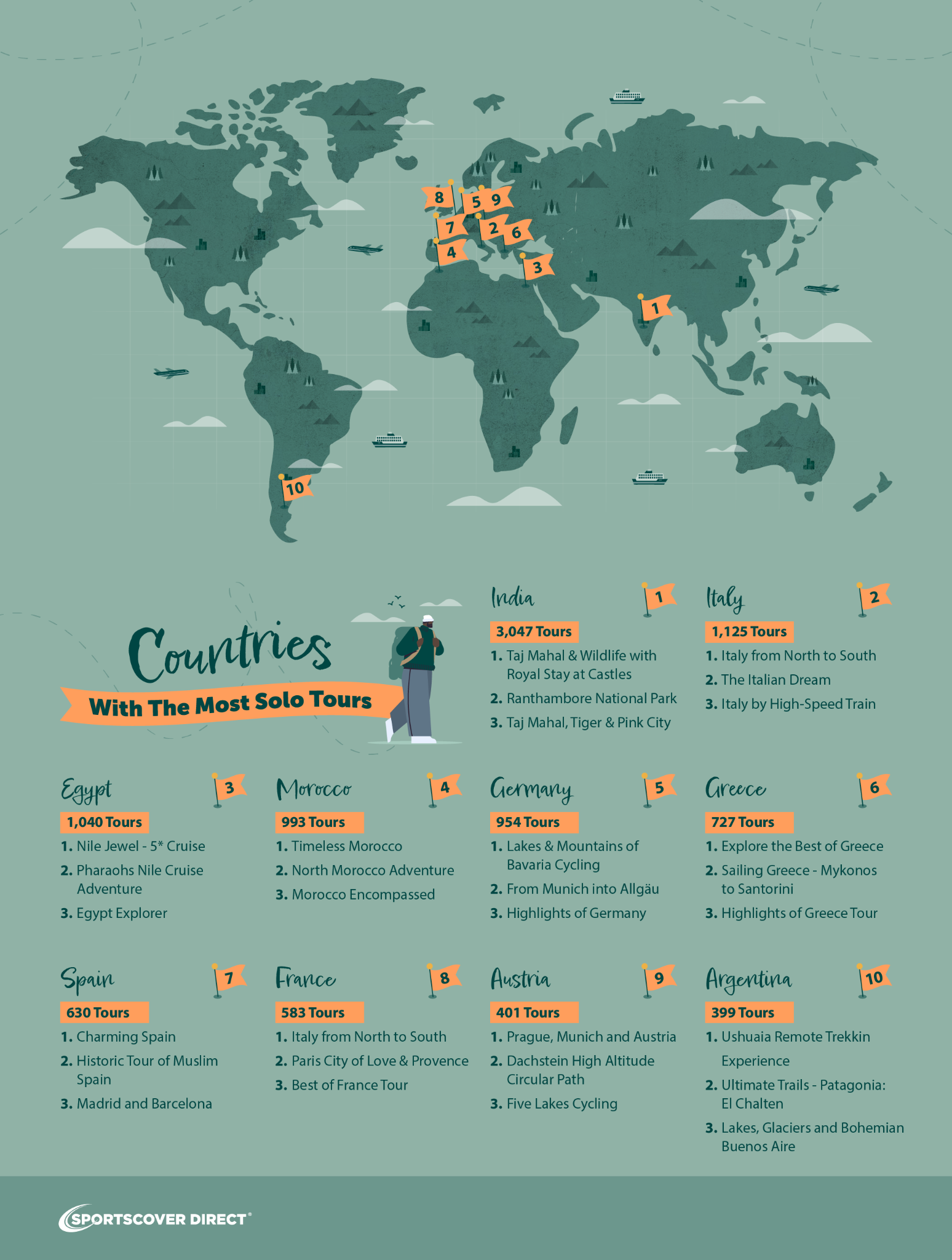 SportsCover Direct's Digital Marketing Executive Elina Ilieva offered some advice for women interested in embarking on their first solo adventure:
"Traveling alone can be intimidating as for many it's a new experience. You're on unfamiliar ground and adjusting to different cultures. There's also the fear of something going wrong in a foreign land. But, bad things can happen anywhere, so this shouldn't hold people back from enjoying a rewarding experience," she said.