English
By John Butters | March 2, 2022
Each week, Earnings Insight offers analysis on critical trends impacting the S&P 500. Here, we've compiled some of the most interesting developments Earnings Insight covered over the last quarter in an easy-to-digest infographic. Read on to find out which sectors saw the most growth and which topics dominated earnings calls in the fourth quarter of 2021.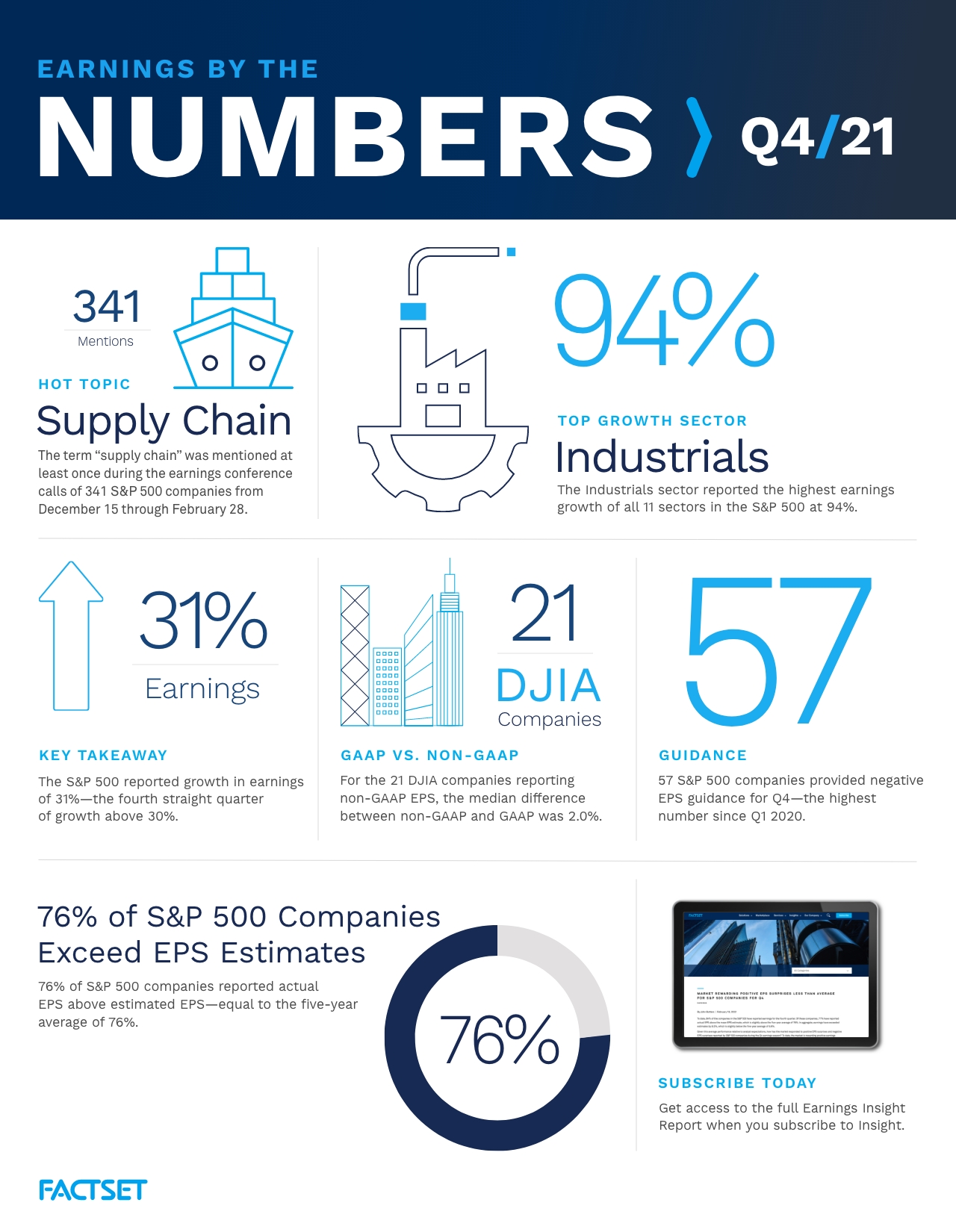 Listen to Earnings Insight on the go! In our weekly Earnings Insight podcast, John Butters provides an update on S&P 500 corporate earnings and related topics based on his popular Earnings Insight publication. The podcast is made available every Monday—listen on Apple podcasts, Spotify, or factset.com.
The information contained in this article is not investment advice. FactSet does not endorse or recommend any investments and assumes no liability for any consequence relating directly or indirectly to any action or inaction taken based on the information contained in this article.


Post Comment
Mr. John Butters is Vice President and Senior Earnings Analyst at FactSet. His weekly research report, "Earnings Insight," provides analysis and commentary on trends in corporate earnings data for the S&P 500 including revisions to estimates, year-over-year growth, performance relative to expectations, and valuations. He is a widely used source for the media and has appeared on CNBC, Fox Business News, and the Business News Network. In addition, he has been cited by numerous print and online publications such as The Wall Street Journal, The Financial Times, The New York Times, MarketWatch, and Yahoo! Finance. Mr. Butters has over 15 years of experience in the financial services industry. Prior to FactSet in January 2011, he worked for more than 10 years at Thomson Reuters (Thomson Financial), most recently as Director of U.S. Earnings Research (2007-2010).
S&P 500 Forward P/E Ratio Falls Below Five-Year Average for First Time Since Q2 2020
From January 3 through February 23, the price of the S&P 500 decreased by 11.9%, while the forward 12-month EPS estimate…
By John Butters | Earnings
Read more
Few S&P 500 Companies Are Commenting on the Crisis in Ukraine
Eighteen S&P 500 companies have cited the term Ukraine on their Q4 earnings calls, well above the five-year average of four.
By John Butters | Earnings
Read more
Market Rewarding Positive EPS Surprises Less Than Average for S&P 500 Companies for Q4
As Q4 earnings are reported, the market is rewarding positive earnings surprises less than average and punishing negative…
By John Butters | Earnings
Read more
Americas
Global Headquarters FactSet Research Systems Inc.
Norwalk, CT
+1.203.810.1000
Europe, Middle East & Africa
International Headquarters FactSet UK Limited
London, England
+44.(0)20.3009.7000
Asia Pacific
Asia Pacific Headquarters FactSet Hong Kong Limited
Hong Kong
+852.3710.6100
Support
+1.877.322.8738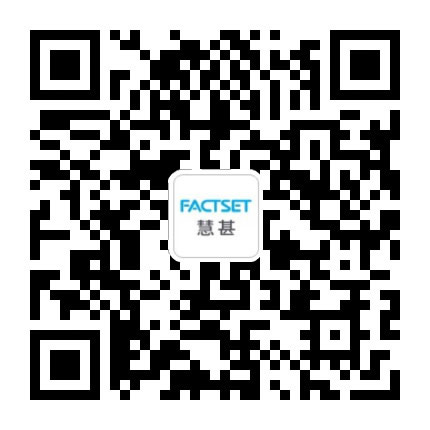 Copyright © 2022 FactSet